Let's face it weddings aren't cheap. If you're the Bride & Groom you're expected to fork out to make your day perfect but now even attending a wedding can be an major exercise in budget control. From the present, to the new outfit, a possible overnight hotel stay and then attending the stag or hen do and you're looking at a whopping £500 plus just to turn up. So as your guests have really gone to a lot of effort before they arrive try to avoid these five things that will strike fear into their little happy wedding hearts:
1. "I'm Hungry"
Think about the timing of your wedding and when food and drink will be available. Starting a wedding between 12noon and 2pm will mean guests have probably been rushing to make it there and not had much time to think about lunch. If you can provide a little snack or at the very least a drink on arrival or directly after the ceremony then do it. It doesn't have to be alcohol or canapes! Use your imagination and check out our previous post for hints and tips.
2. "I can't afford an Xbox"
Expensive wedding gifts always grind with guests. No-one likes a greedy pants and putting personal gifts like the latest games consule or GHD's on a wedding list can look a bit off, as does a gift list with a minimum present price of over £100. Make sure you mix the list up a bit with gifts of varying prices or use a Honeymoon payment scheme so guests can donate what they want and help you to have fun as you start your married life.
3. "I think I've missed the last train"
If your wedding is out in the sticks or a long way from public transport then you will need to think about making sure your guests can have a good time and get home safely. Hiring a bus (red or otherwise) to take guests on mass back to a town centre or local hotel would be fantastic but if your budget doesn't stretch that far at the very least make sure you book some cabs in advance. That way guests aren't left without a ride home as sleeping in the Church generally isn't an option.
4. "Urgh how do you spell C-o-n-g-r-a-t-s"
It never fails to raise a quiet chuckle when you pass around the "Guest Book" and see the looks you get. It ranges from a 'kill me now I have literally nothing to say' to 'yes I'm taking it from you but I'm going to pass it on quickly when I think no-one is looking". There's nothing worse than having to write something heart felt and witty into a book once you've drunk half your body weight in wine. There's loads more options out there now from Polaroid Camera Pictures hanging on a washing line, to finger print trees and Quiz books about the Bride and Groom to help your guests along a bit. Much more original and much more fun.
5. "I've think my feet have frozen off"
This is a pet hate, maybe because I should only really ever live in the Caribbean, but I hate being cold. To be MADE to get cold is even worse. If you're having a Winter wedding make sure your venue won't shove your guests outside in the driving rain or snow whilst rooms are being changed around. If you're having your ceremony in a Church check with Father George that it's alright to have the heating on so your guests feet don't get frozen to the floor. English Summer weddings will also have the chilly evenings to contend with so how about having some wraps or blankets on hand. That way your guests can get nice and toasty and still feel the warm glow of your wedding long into the night.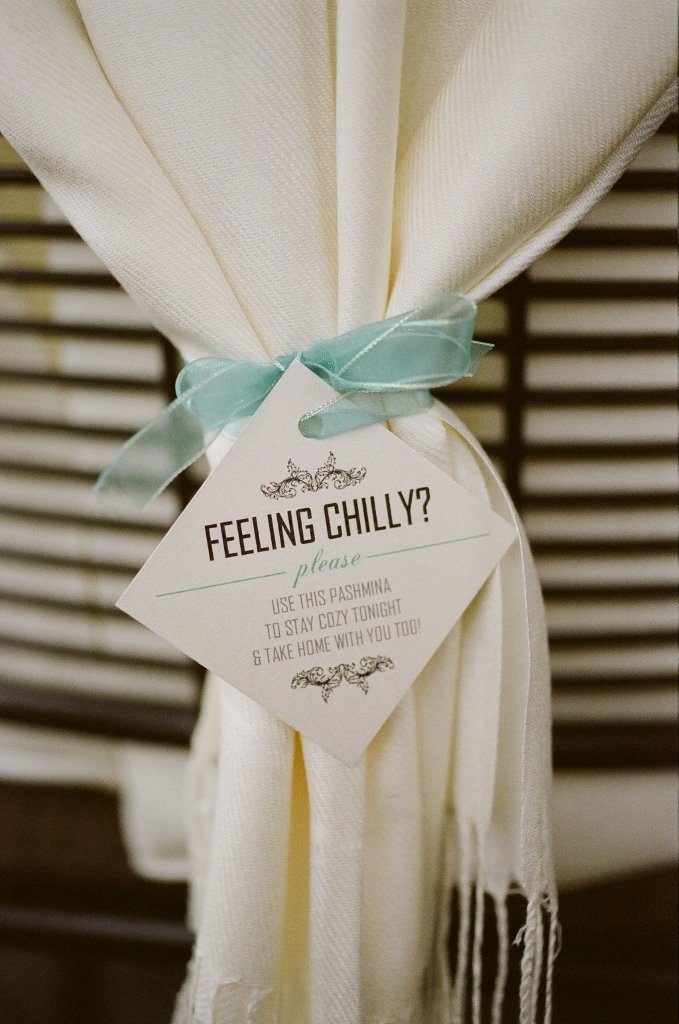 Remember if you look after your guests first, everything else will fall into place and your suppliers will also be more than happy to bend over backwards to make sure your guests get the best service possible.
Happy Planning!
Featured Image: Frank Amodo